Site Improvement
The territory of the University is located in the geographical center of Volgograd. The University area is 37 hectares. As a part of the city this place represents both a historical value (during the Great Patriotic war there were bloody battles on operating altitude 145.5) and environmental value (the University shares borders with protected natural site "Grigorova balka").
The landscape project was designed according to location: planning method of centric construction (architects V. Bondarenko, U. Zimin, 1970). The uniqueness of the natural landscape: beam with relict oaks, zones of native plants (remains of mixed grass-fescue-feather grass steppe, with background plants: Sarepta feather grass, yellow everlasting, Volga fesque, Austrian wormwood, geranium linear-lobed, valerian tuberiferous, common garden tulip (Red book of the Russian Federation), became the basis in the development of the University landscape complex consistent with the principles of environmentally oriented design, where the landscape is structurally and aesthetically meets the modern needs of society.
The University landscape complex is a spatially dispersed landscape microstructure: pedestrian alley is 950 m long, the ground area is 1850 m2, student garden is 2150 m2, steppery with an area of 7 hectares.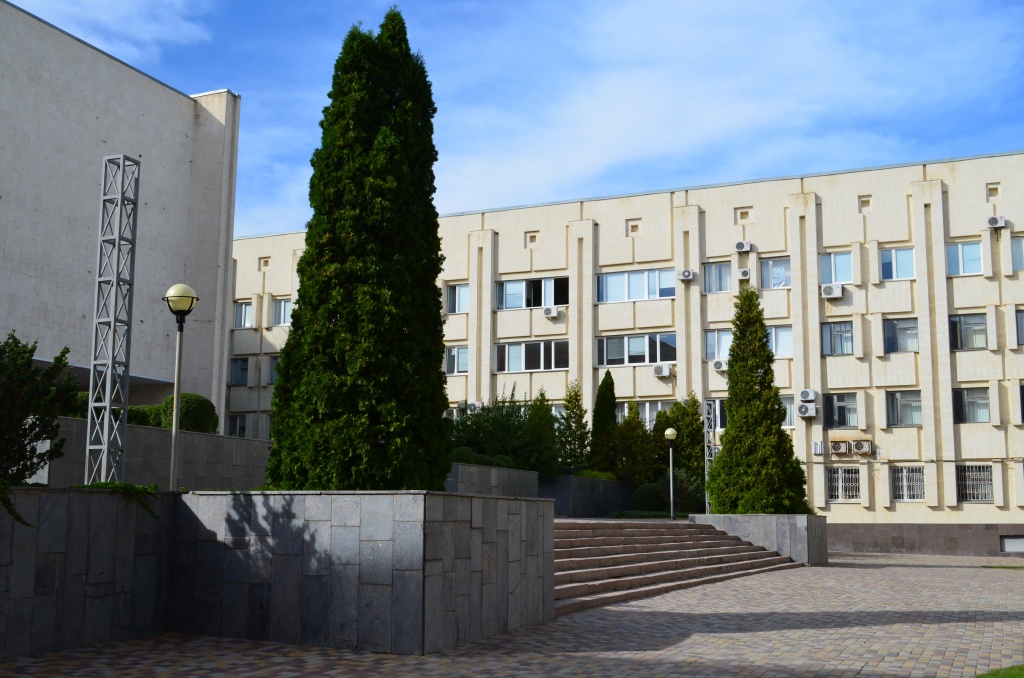 The project of the University landscape complex shows its ability to restore the lost balance between natural and anthropogenic components of the landscape on a specific site (territory of the University) of the city space. As a result, any positive effects, even local effects, lead to an improvement in the environment and, as a consequence, to a more sustainable urban environment.
This project was defended at the "VI Russian national award for landscape architecture 2015" in Moscow and was awarded with a bronze diploma.
In the near 2-3 years it is planned to build a new dormitory building corresponding to all sustainability requirements.