20.07.2022
VolSU Ecology students returned from academic field trip
Students of the Department of Ecology and Nature Management of Volgograd State University participated in the academic field trip to the "Shcherbakovsky" nature park.
The territory of the nature park located in the Kamyshinsky district includes a variety of natural and historic objects. Ecology students under the guidance of Associate Professor of Ecology and Nature Management Department Nikolay Onistratenko and Assistant Professor Oleg Gordienko conducted complex environmental monitoring of the Shcherbakovskaya Balka arroyo near the "Volzhskaya Shveitsariya" green camp for ten days.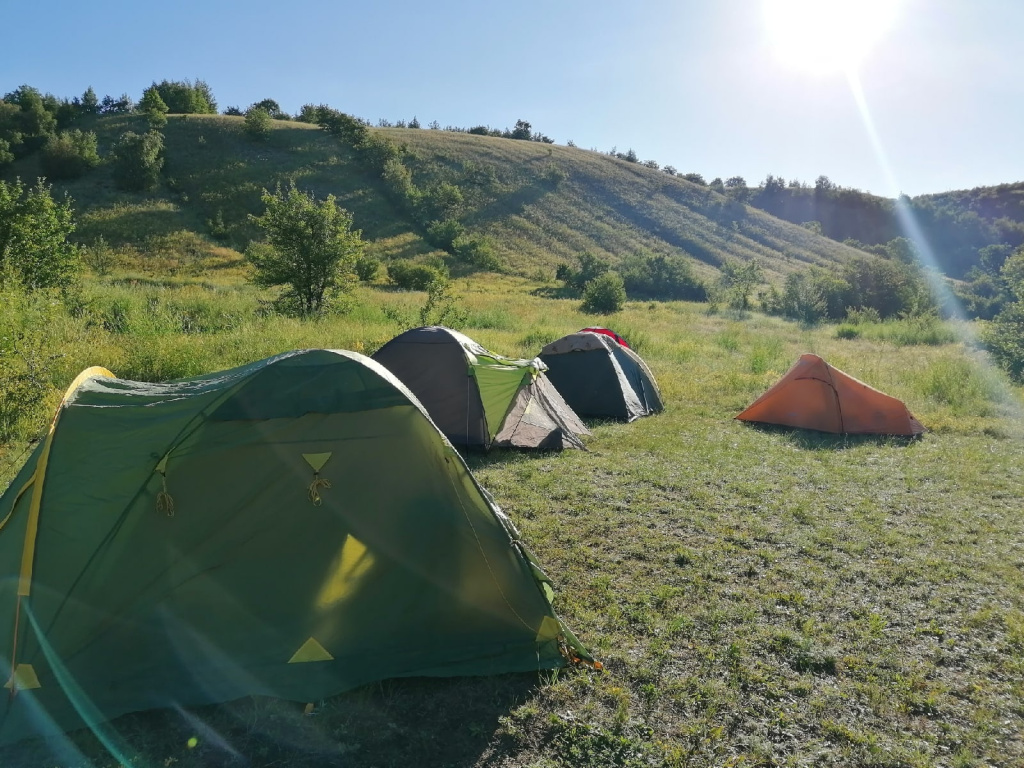 The work was conducted along the route laid along the geological profile from the steppe landscape along the slope of Scorpion Hill to the Singing Screes of the "Volzhskaya Shveitsariya". Having attached to main height datums, students prepared detailed descriptions of climate, hydrology, soil composition and soil exchange activity, as well as flora and fauna diversity. Consistently changing characteristics of landscape elements create a specific profile of Shcherbakovka natural complex, which can be digitized and presented as a geographic information system.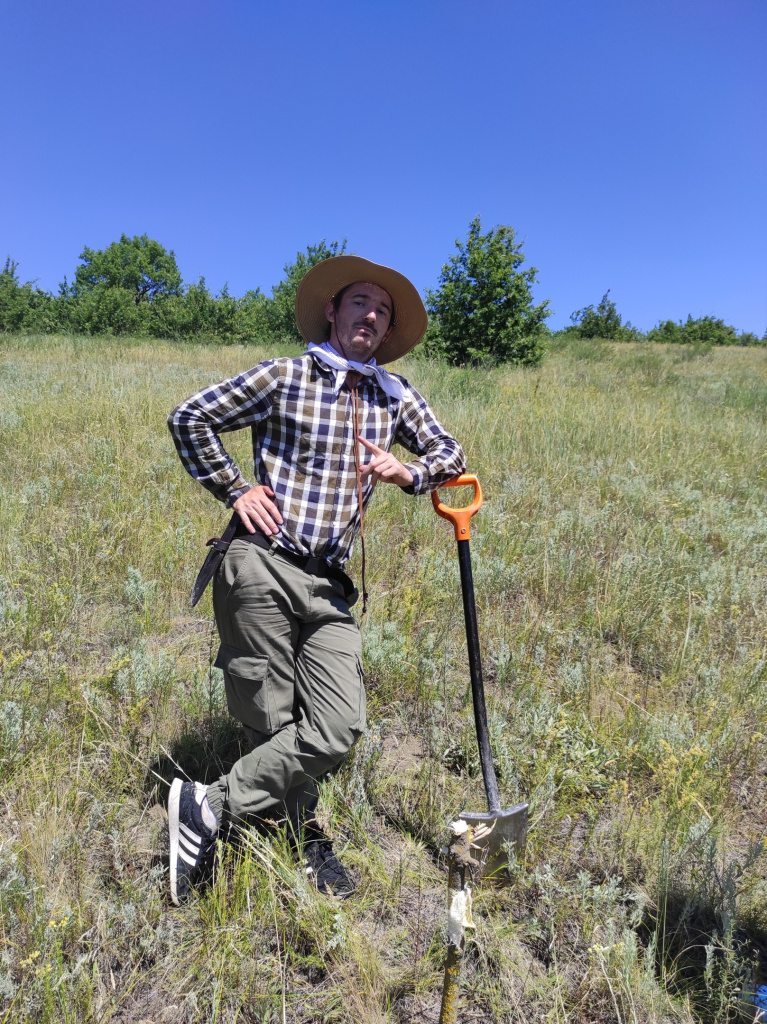 In addition to that, the taxation of the relic forest of the Shcherbakovskaya Balka was performed, which will allow to make conclusion about the state of the tree flora and to predict its dynamics. Photo and video traps were installed to detect some particularly secretive animals.
Another area of research was the analysis of the aquatic ecosystem of the Scherbakovka River and its impact on the Volga. To implement this task, a chemical-ecological examination of water samples from springs, the Scherbakovka River and the Volga River was carried out.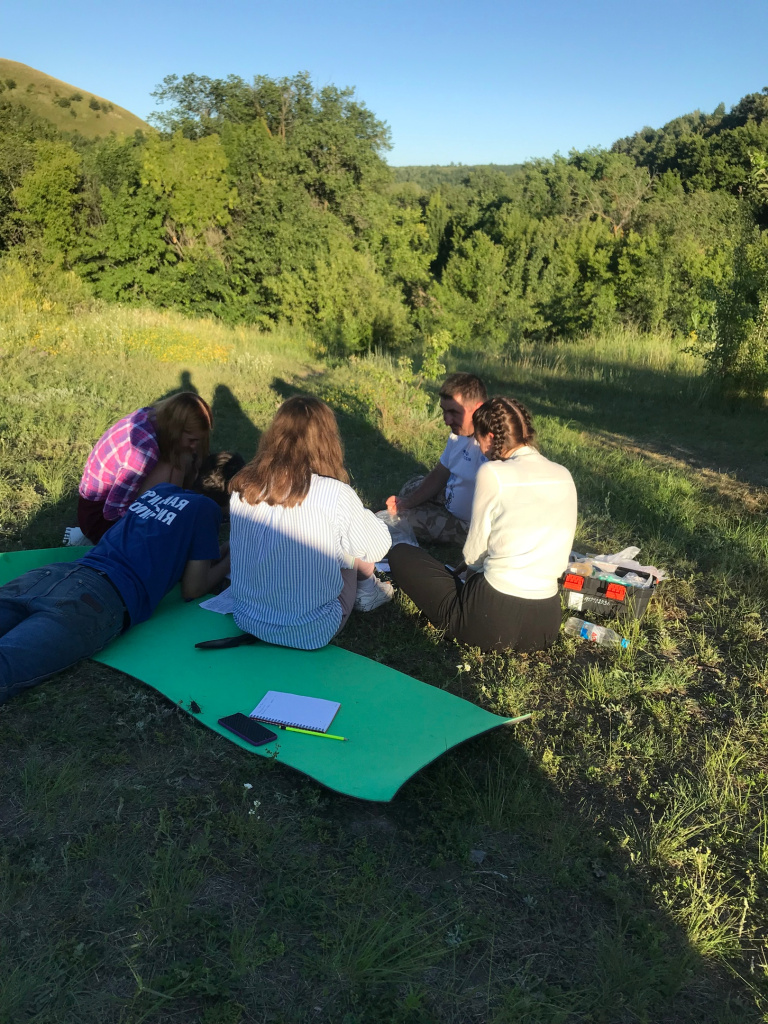 In addition, aquatic biota in water sampling points was studied. While working at the mouth of the Shcherbakovka River, the group communicated with scientists from leading Russian universities and research institutes participating in the expedition "Flotilla of Floating Universities 2022". Professors of the Department of Ecology and Nature Management conducted public workshops for schoolchildren participating in the expedition "Shcherbakovka Bend of the Volga 2022".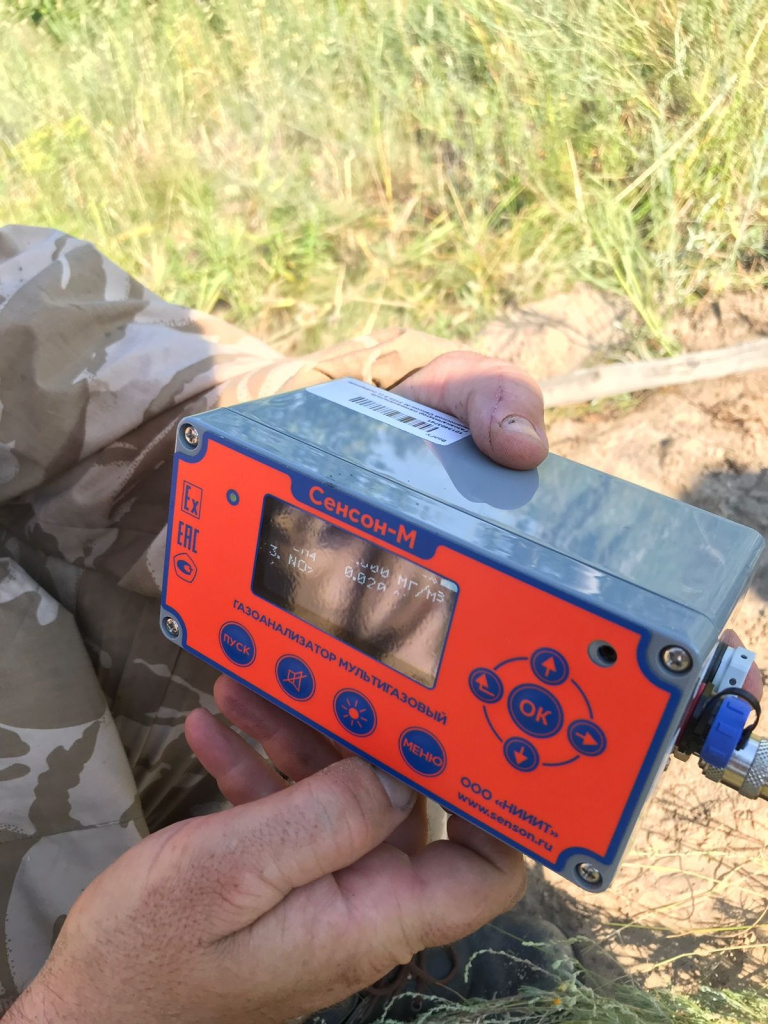 Ten days of work of the field chemical-analytical laboratories, complex equipment and camp life of the group did not leave destructive traces on the territory of the park. Moreover, the students together with their professors cleared natural springs that had been covered by landslides as a result of the extreme spring rains.
The group has already returned home and has prepared a detailed report, and each of the participants will preserve the beauty of their native nature in their memories and in the photos.