25.04.2022
International Youth Solidarity Day at VolSU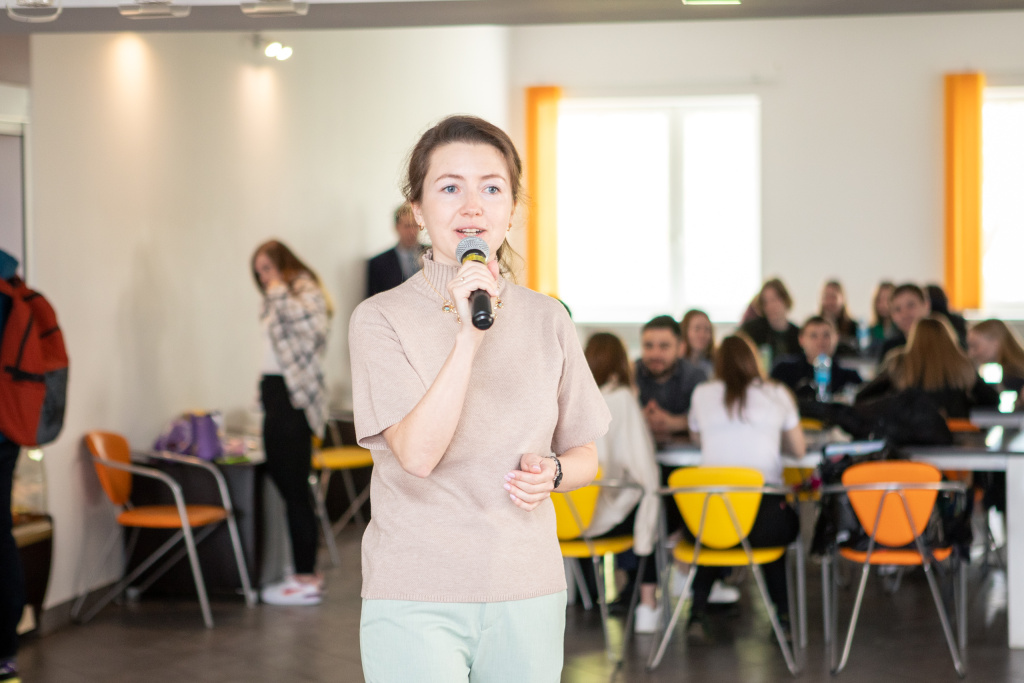 Last Sunday, the International Youth Solidarity Day was held, which is traditionally celebrated internationally on April 24. According to its originators, this memorable day serves as another occasion to unite the efforts of youth organizations, as well as to promote the creative activity of young people in solving social, scientific, technical and moral problems of society.
On this occasion, on April 22, a campaign of the same name was held in the coworking space of VolSU, aimed at supporting creative initiatives of the student community and introducing young people to cultures of different countries. Marina Fadeeva, Head of the International Office, and Pavel Perekhodov, Head of the Department of Youth Policy and Educational Activity addressed the students with a welcoming speech. They noted that universities are traditionally considered to be the points of attraction for the initiative youth and provide many opportunities to realize their potential, including participation in the academic mobility program at partner universities abroad.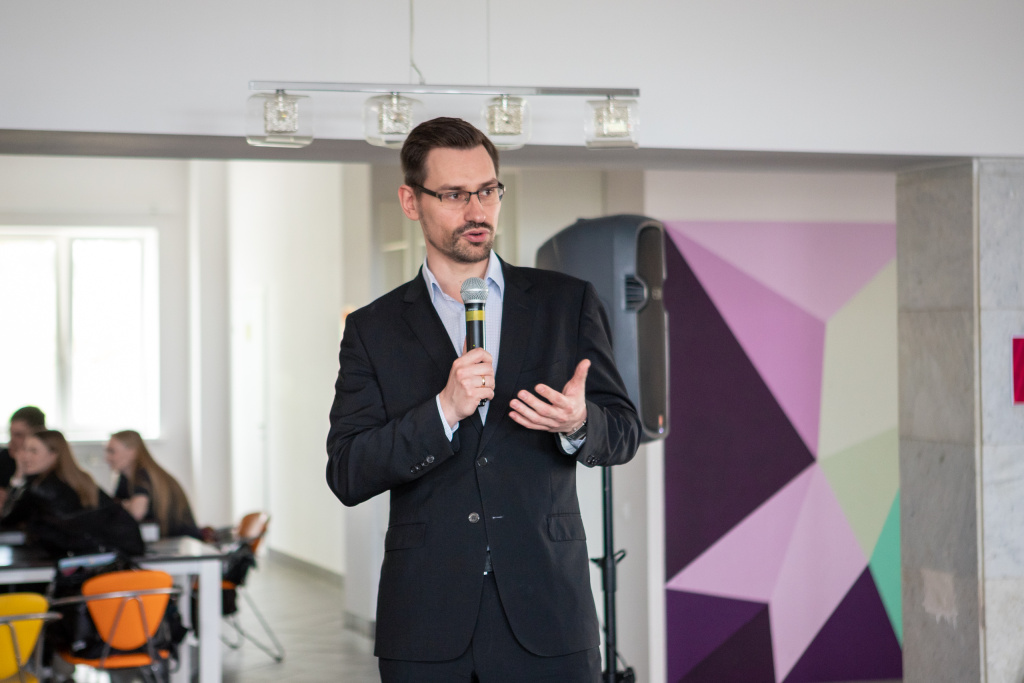 A rich program of the event awaited the students during the recess. Maria Pavlova, a student of the Institute of Natural Sciences was the mistress of ceremonies. She talked about history and significance of the holiday. Students Veronika Korotich (Institute of Natural Sciences) and Lidia Samokhina (Institute of Philology and Intercultural Communication) performed songs in English and German and Euphoria folk dance group of VolSU (Nazgul Sarieva and Yulia Makarova, students of the Institute of History, International Relations and Social Technologies, and Anna Frolova, a student of the Institute of Economics and Management) delighted the audience with a foot tapping dance.
The distance did not become a hindrance, and 11 partner universities, 10 of which are located abroad, actively participated in the VolSU campaign. The universities sent videos with performances of their student creative teams. The students were able to watch the performances and thus get acquainted with Russian, Belarusian, Kazakh, Armenian and Uzbek culture on plasma displays at the main building and at VolSU Scientific Library. Undoubtedly, unique traditions, vivid performances and students' talents made everyone thrilled.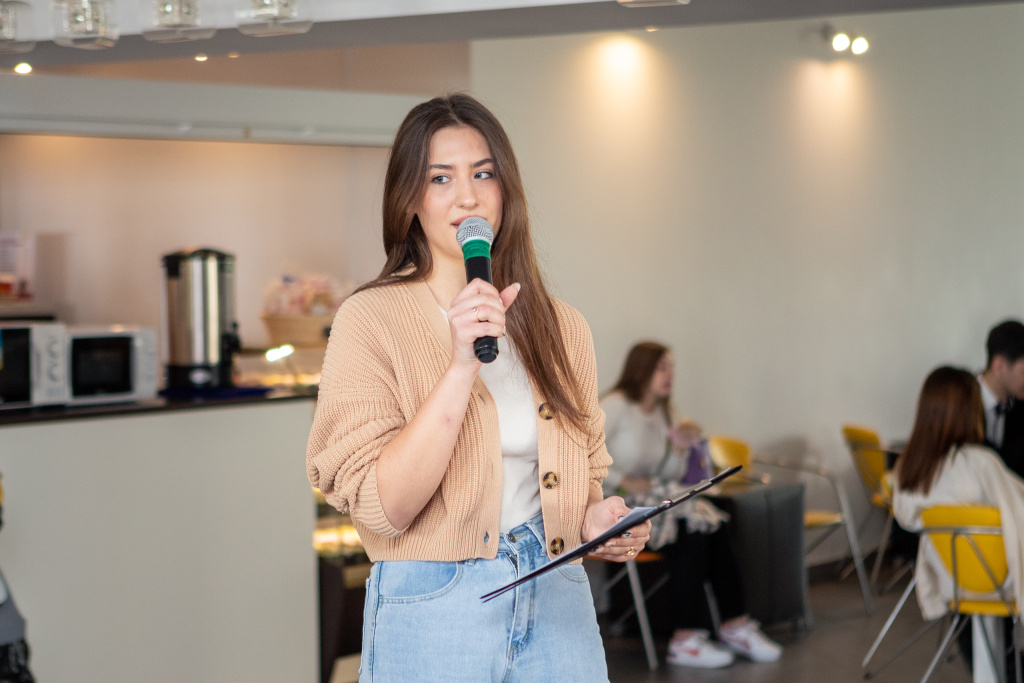 We would like to express our gratitude to partner universities participated in the campaign: Belarusian State University, Belarus State Economic University, Yanka Kupala State University of Grodno, Baranavichy State University, Minsk State Linguistic University, L. N. Gumilyov Eurasian National University, Kh. Dosmukhamedov Atyrau University, Turan University, O. Tumanyan Vanadzor State University, Samarkand State University.
Special thanks to Astrakhan State University, a partner of VolSU within the framework of the Consortium "Competence Center of the South of Russia for Training Foreign Specialists and Socio-Cultural Adaptation of Foreign Citizens in a Multicultural Region".
The idea of the International Youth Solidarity Day belongs to the World Federation of Democratic Youth. The selected date has a symbolic meaning. It coincides with the final session of the Bandung Asian–African Conference in 1955, where the countries declared their desire to contribute to peace and friendship between peoples.