28.03.2022
Meeting with the translator of Mikhail Bulgakov was held in VolSU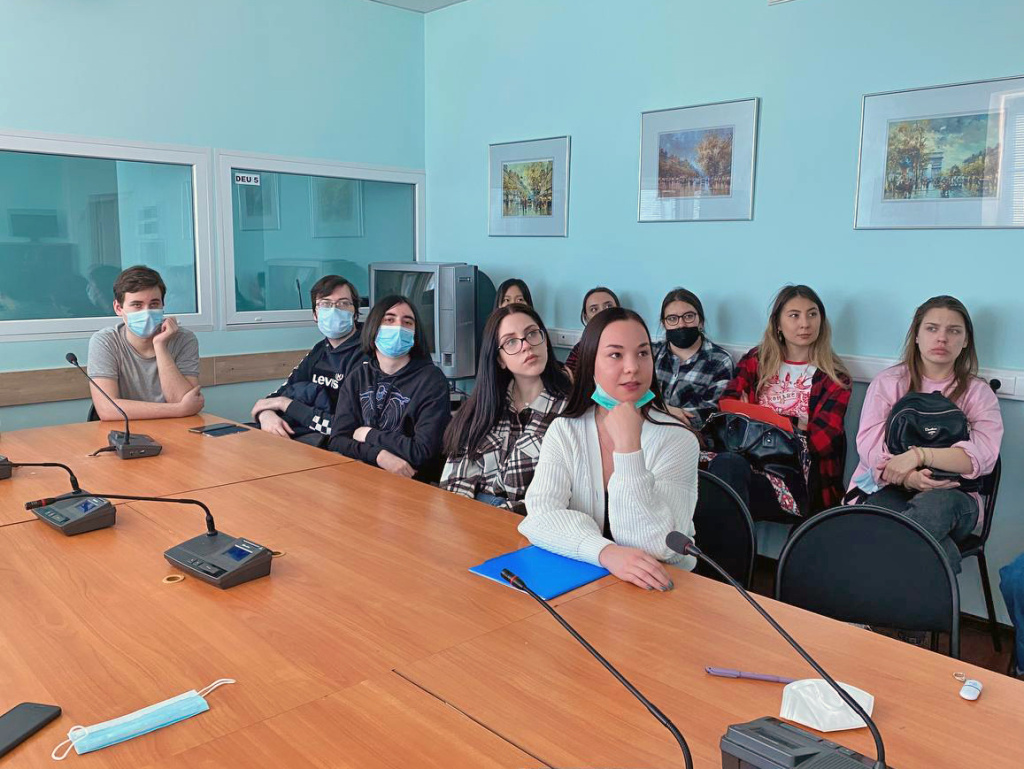 As part of the "Meeting a Translator" series of events, Linguistics students of Volgograd State University attended an online lecture by Elena Yushchenko, a translator and a screenwriter, on the topic of "Peculiarities of translating M. Bulgakov's novel, The Master and Margarita". The translator shared her thoughts on the role of this novel in the world literature, gave a comparative analysis of existing translations and showed how translation strategies and the language of the novel influence the reader's understanding of the concept of three worlds, underlying the composition of The Master and Margarita.

According to Marina Fadeeva, the organizer of the meeting, Associate Professor of the Department of Theory and Practice of Translation and Linguistics, the advantage of such format is the direct communication between students and representatives of the industry, as well as the opportunity to find out how the career of a person, a graduate of a linguistic university, developed.

The idea to perform her own translation of the famous novel came to Elena Yushchenko in her school years, when her father gave her an English edition of Bulgakov, translated by Michael Glenny. Despite the fact that there were seven official translations of Bulgakov's novel at that time, Elena realized that she could bring a new meaning to the interpretation of the book and decided to become an English and Spanish translator. In 2021, The Master and Margarita in Elena Yushchenko's translation was published on Amazon.

During the lecture, the participants discussed what is primary in translation: the history of a work or the text itself; how a translator can achieve equivalence in imagery, whether translator's notes help the reader or rather complicate understanding; whether it is worth relying on recognized translations of predecessors. The lecturer put a great emphasis on the consideration of the author's unique style and approaches to conveying the metaphorical nature of the work. A separate topic for discussion was the right of a translator to translate into a foreign language and not into their native language, which contradicts the generally accepted norm.

At the end of the meeting, Elena Yushchenko encouraged VolSU students to study different areas of translation and advised not to be afraid of comparison with more experienced colleagues.