16.09.2021
Volgograd State University joins the Association of Institutions of Higher Education of the Russian Federation and Japan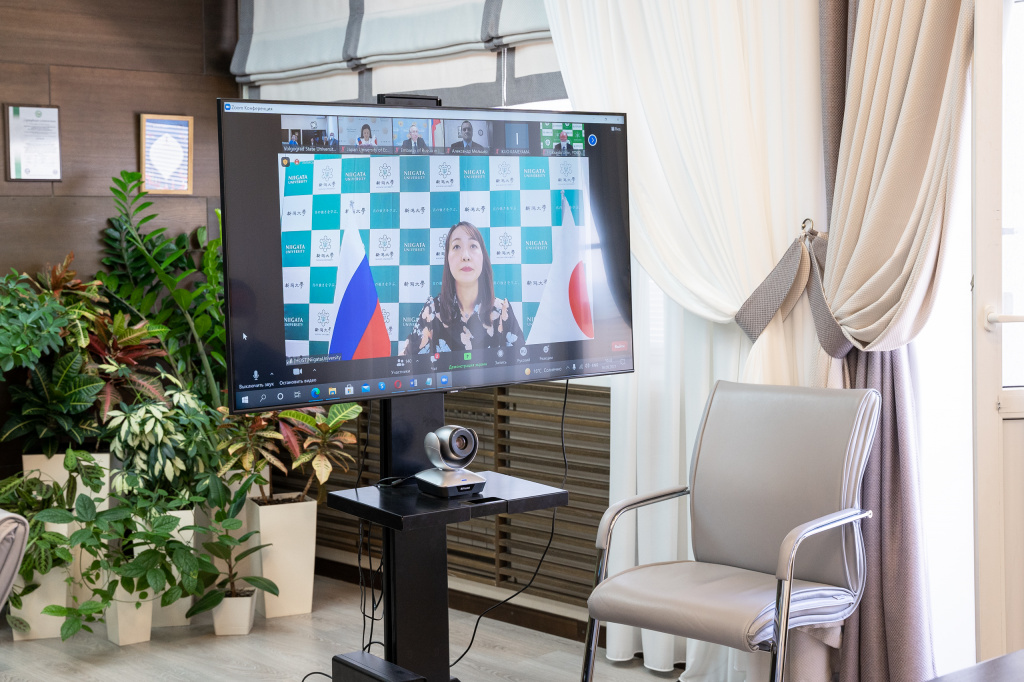 Prof. Dr. Alla Kalinina, Rector of Volgograd State University, took part in the Third General Meeting of the Association of Institutions of Higher Education of the Russian Federation and Japan. The event included the IX Forum of Rectors of Russian and Japanese Universities, as well as the ceremony of admission of new members to the Association.
Founded in 2016, the association aims to expand academic cooperation and develop academic mobility programmes between Russian and Japanese universities. This year, six Russian universities, including VolSU, have joined it.
VolSU Rector highlighted the readiness to share new ideas and proposals.
Several days before the IX Forum, a Japan-Russia Student Forum was held from September 12 to 13, where VolSU students were also invited. As part of the forum, participants talked about the cultural peculiarities of their countries and exchanged contacts. Japanese students showed a keen interest in their colleagues from Volgograd State University: they asked to tell about Volgograd and its attractions, about VolSU and the popularity of Japanese culture at our university.
On September 20, another event devoted to the Russian-Japanese cooperation will be held in Volgograd State University - an online lecture by Mr. Tanimoto Tatsuya from the Japan-Russia Youth Exchange Center on Russian-Japanese youth exchanges: past, present and future.