02.09.2021
MAYORS FOR PEACE Webinar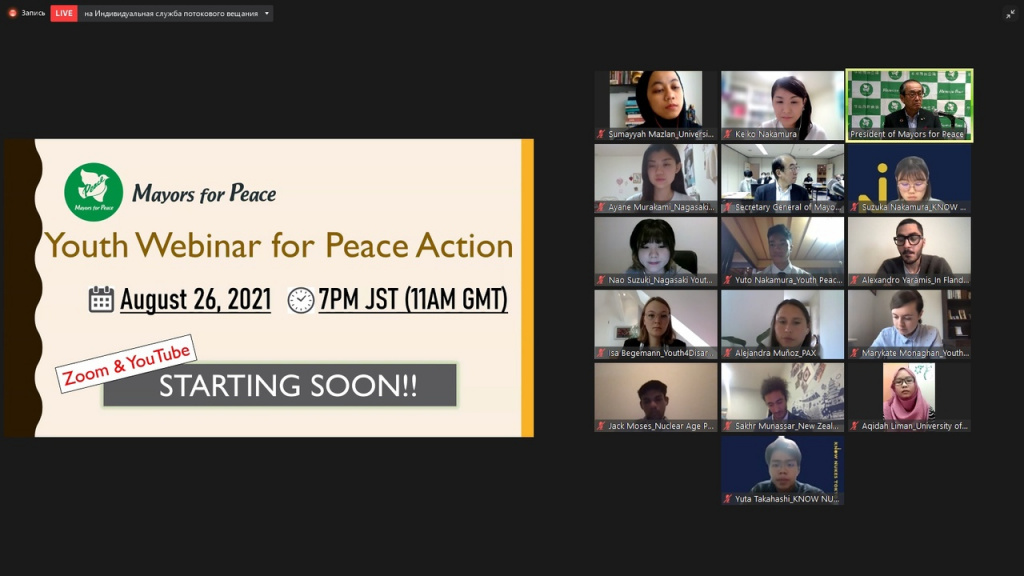 Mr. Nikita Piskunov, an expert of the Centre for Public Diplomacy at Volgograd State University, took part in a webinar of the Mayors For Peace international organization (Hiroshima, Japan). The topic of the webinar was sustainable development, maintaining peace and stability in the world and nuclear disarmament.
The event was attended by representatives from Japan, the USA, the Kingdom of Belgium, Malaysia, New Zealand, the Netherlands and the Russian Federation.
Mr. Kazumi Matsui, President of Mayors for Peace, addressed the webinar participants and noted the importance of engaging the modern generation in peace and prosperity of all nations and peoples, and activism for universal nuclear disarmament, as nuclear weapons and their enormous stockpiles represent a danger to all mankind. Mr. Yasuyoshi Komizo, Secretary-General of Mayors for Peace, also stressed the importance of such meetings, where youth from all over the world can present their projects and peace initiatives and discuss them together. The webinar was moderated by Ms.Keiko Nakamura, Associate Professor at Nagasaki University.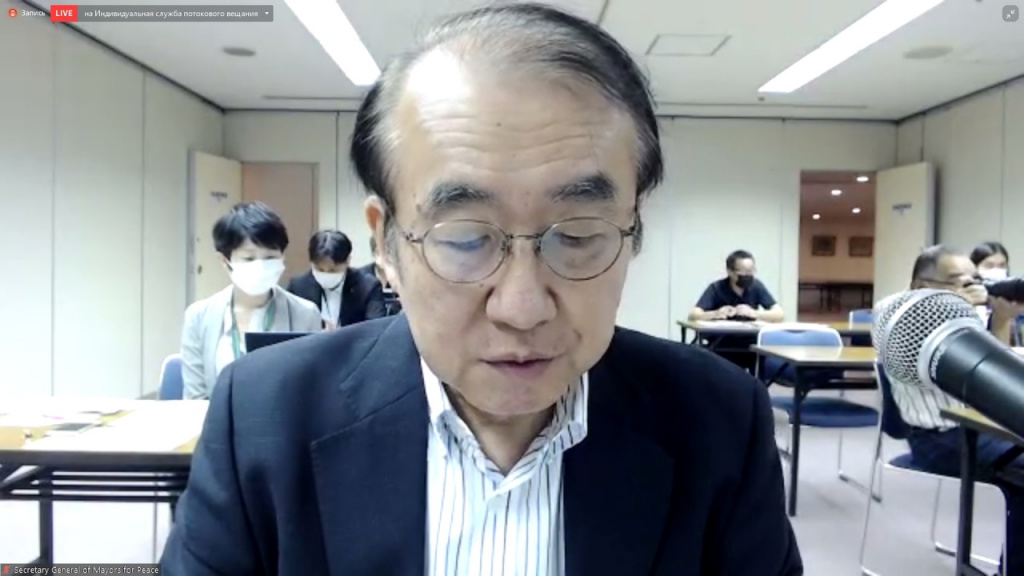 During the webinar, reports on the activities of organizations from Hiroshima sister cities as well as the cities that are members of the Mayors for Peace Executive Committee were presented. Representatives of Japanese youth organizations reported on their work during the last year and highlighted the importance of disseminating information about the tragic events of Hiroshima and Nagasaki in 1945 as well as volunteer work and assistance to survivors of the atomic bombings of Japanese cities. The participants representing Youth Peace Volunteer Japan and KNOW NUKES TOKYO spoke of the need to work with schoolchildren in the context of world peace and security and presented their initiatives aimed at holding events commemorating the 1945 atomic bombing, including online events to engage more young people around the world.
The Mayors for Peace international network, which includes 7,909 cities from 164 countries, strives to ensure that humanity abandons the very idea of using nuclear weapons.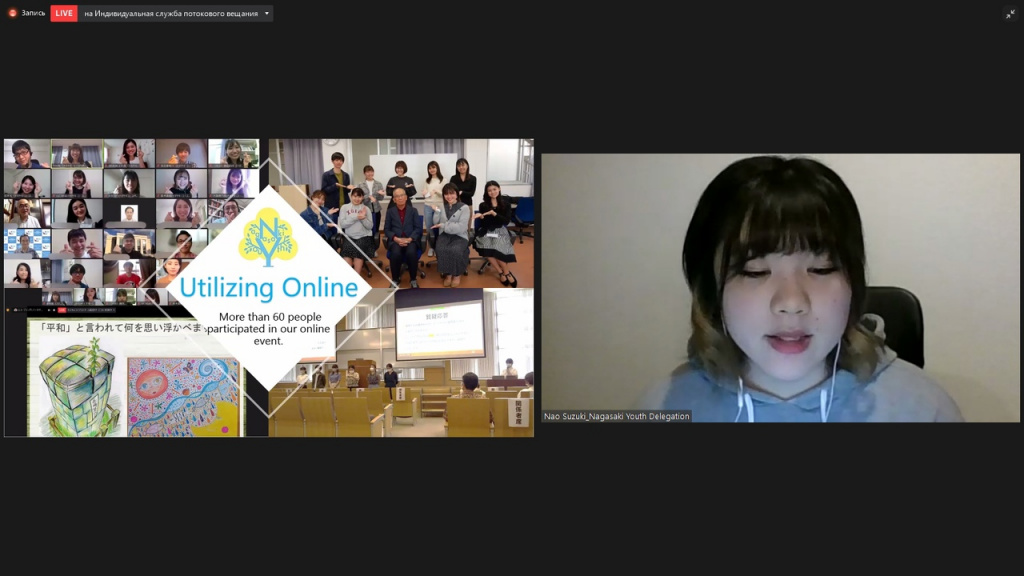 As a reminder, employees and students of Volgograd State University have been actively involved in activities with Hiroshima (Volgograd twin city) and the Mayors for Peace international organization since 2016. In 2016 the Director of the Centre for Public Diplomacy Dr. Elena Parubochaia took an internship at the Secretariat of the Mayors for Peace. In 2017 the expert of the Centre for Public Diplomacy Mr. N. Piskunov took part in the international internship Hiroshima and Peace: Summer School 2017 at Hiroshima City University and the Mayors for Peace. A student of Foreign area studies programme Mr. Ivan Loktionov participated in the For Peaceful Future international conference in Hiroshima in 2017. In October 2017, Mr. Yasuyoshi Komizo, Secretary-General of Mayors for Peace, made and official visit to Volgograd State University.