01.09.2021
Rector's Congratulations on Knowledge Day
Dear students, postgraduates and professors of Volgograd State University,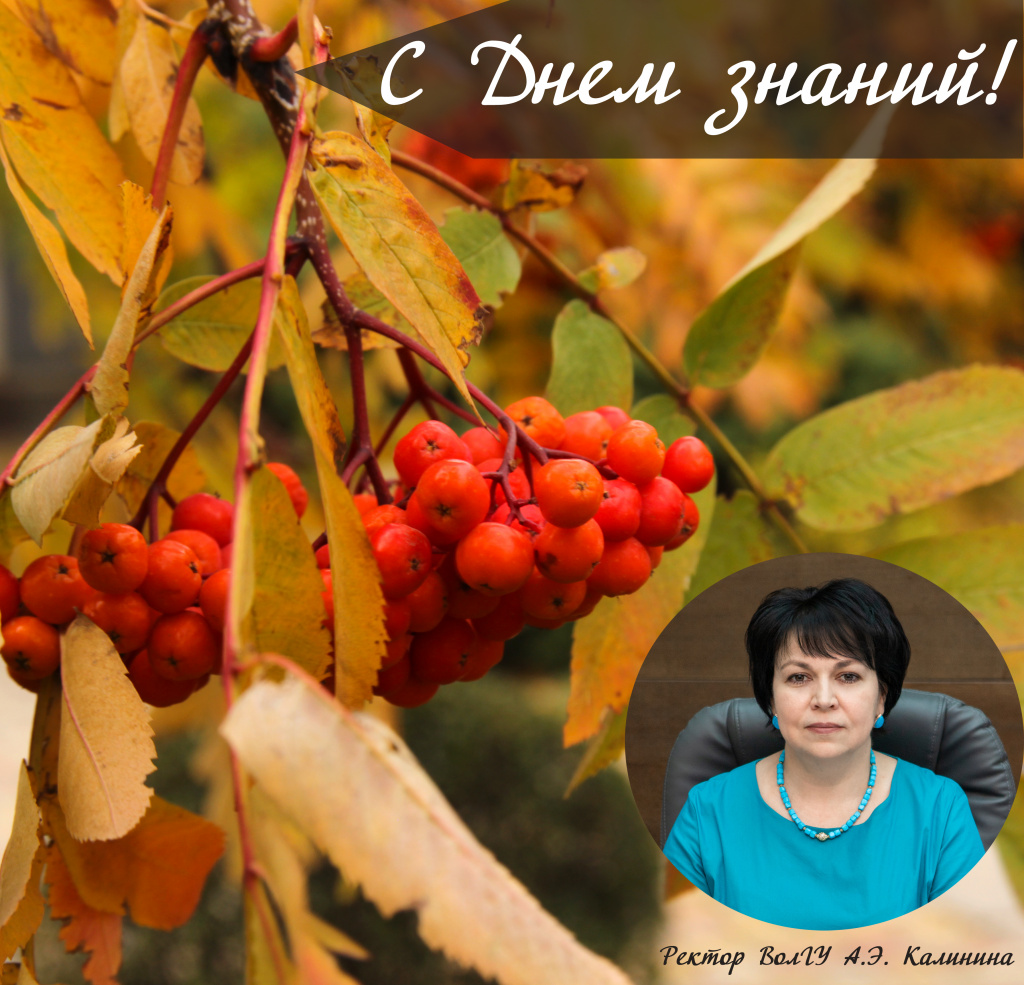 Let me congratulate you on the occasion that unites us at the beginning of a new academic year - Knowledge Day!
The first days of September mark not only the joy of meeting with friends and teachers, but also a wave of new discoveries and plans. May the coming academic year be for each of us a time of conquering heights and milestone achievements!
I am especially happy to welcome our first-year students who have joined the friendly student community of VolSU today. I am sure that your years at the university will be bright and fulfilling. Here everyone can prove themselves in studies, science, creativity, sports, volunteering and social activities. You will be guided by teachers, mentors and student leaders. Don't forget that the university you attend is your second home. This is where knowledge lives. You take your first professional steps, lay the foundation for your future and get new friends.
Today, I warmly congratulate all our students. You have reached a new level, you will conquer the heights of analytical and research work, and I believe that you will succeed! I wish you further success and the joy of discovery.
On this festive day, I would like to express my gratitude to our faculty staff. It is you, your diligence, knowledge, patience and persistence that the future of our students depends on. Thank you for your work!
May inspiration and success fill in the new academic year!