16.07.2021
Representatives of Libraries of Sister Cities Discussed Digitalization of Library Collections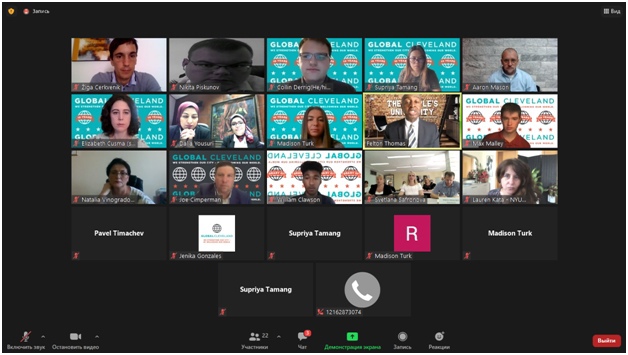 Center for Public Diplomacy and the Scientific Library of Volgograd State University took part in the international online conference of municipal and university libraries of the sister cities of Cleveland (Ohio, USA). The event was attended by representatives from Albania, Egypt, Israel, Italy, the United Arab Emirates (UAE), Poland, the Russian Federation, Slovenia, France, Germany, Ethiopia.
The conference "Library Sister Cities Mini Summit" was organized by the Cleveland Public Library, as well as the international organization "Global Cleveland".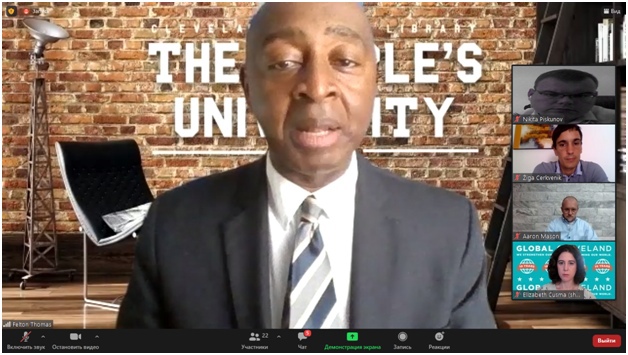 The conference was opened by the President of the international organization "Global Cleveland" Mr. Joe Cimperman, who spoke about the importance of meetings of representatives of the sister cities, during which it is possible to discuss current projects aimed at developing cooperation. In his welcoming speech, the director of the Cleveland Public Library, Mr. Felton Thomas, stressed the importance of interaction between the libraries of the sister cities and p articipation in joint projects.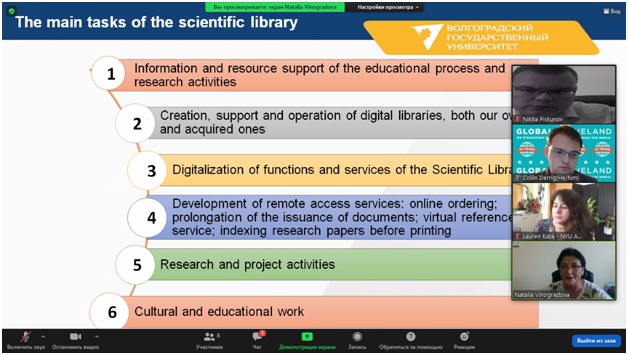 The Scientific Library of VolSU was presented by the head of the Scientific and Bibliographic Department Ms. Natalia Nikolaevna Vinogradova. In her speech, Ms. Vinogradova paid special attention to the current state of librarianship in the Scientific Library of VolSU, told about the process of digitalization of the library stock, and demonstrated the Russian Stock, which was pioneered by Professor O. V. Inshakov and which contains valuable and rare publications. The web projects "Ecology" and "The Battle of Stalingrad: History and Heritage" were also presented additionally.
Foreign colleagues who presented the Library of Alexandria (Egypt), the Kent State University Libraries and the Case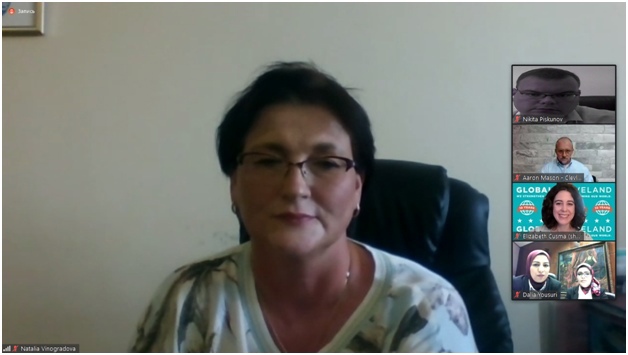 Western Reserve University Libraries (Cleveland, Ohio, USA), in their speeches shared their experience in carrying out the procedure of digitization of the library stock and stressed the importance of libraries in the structure of the university campus and the life of universities in general, especially during the COVID-19 pandemic.
At the end of the event, the results of the international online conference were summed up, and the participants expressed their readiness for further cooperation and strengthening partnership relations between the libraries of the sister cities of Cleveland.