11.06.2021
VolSU discussed international cooperation of universities during the pandemic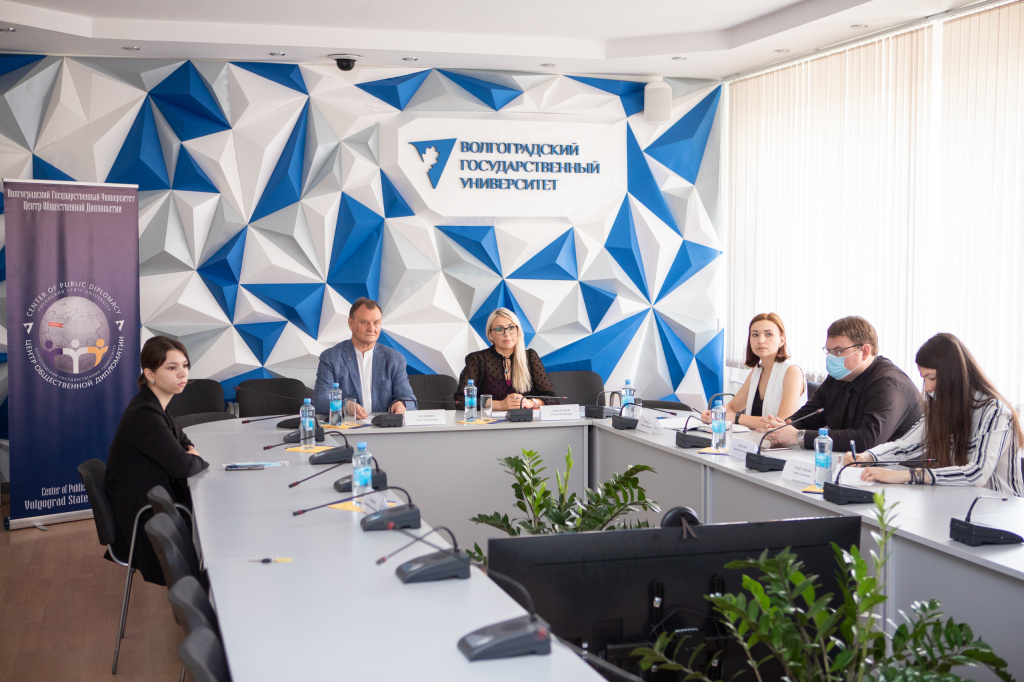 Volgograd State University hosted a round table on "International cooperation of universities during the COVID-19 pandemic". The event was held in a mixed format with the participants from the universities of Russia, Germany, the USA, the Republic of Korea, the Republic of Bulgaria and other countries.
Rector Prof. Dr. Alla Kalinina highlights that despite the fact that the university is
quite young, and in May 2021 it turned 41 years old, the geography of VolSU international cooperation is vast. The COVID-19 pandemic has made its own adjustments to the implementation of the traditional format of inter-university cooperation. Universities had to look for new ways to interact with their partners using ICTs, which led to the transformation of scientific interaction.
The participants discussed issues related to various aspects of the implementation of virtual academic mobility, international university projects in the pandemic and post pandemic era, new formats for organizing educational activities of universities using online technologies and distance learning, as well as prospects for the development of scientific cooperation and grant activities of researchers in the new conditions.