30.03.2021
VolSU professors at the international congress in Kazan
The "Youth in the global agenda. Youth policy: global and regional experience International Congress " took place in Kazan and brought together over 400 participants from 34 regions of Russia and nine countries. The Congress was attended by scientists from Canada, Spain, China, India, South Africa, Turkey, Chile, Azerbaijan, and Italy who researched youth policy, as well as representatives of youth NGOs, youth policy specialists, students, postgraduates and university representatives.
The participants discussed the issues related to the formation of values of modern youth, global digitalization of all processes, transformation of public administration, youth participation in global processes, as well as talked about the results of research on youth environment.
Volgograd region was represented by Ms.Oksana Karagodina, candidate of philosophical sciences, associate professor of sociology and social technologies, and Ms. Ksenia Shubenkova, candidate of law, head of department of extracurricular activities. Ms. Karagodina made a report on "Experience of youth policy realization in Volgograd region" where she indicated the main directions, problems and perspectives in youth work and spoke about the main directions of youth policy realized in the university. Ms. Shubenkova presented her report on "Youth project "Way to Success" as a mechanism for implementing priority directions of youth policy in the university (on the example of Volzhsky branch of Volgograd State University)".
The main areas of the congress programme were considered during the work of the following sections: Traditions and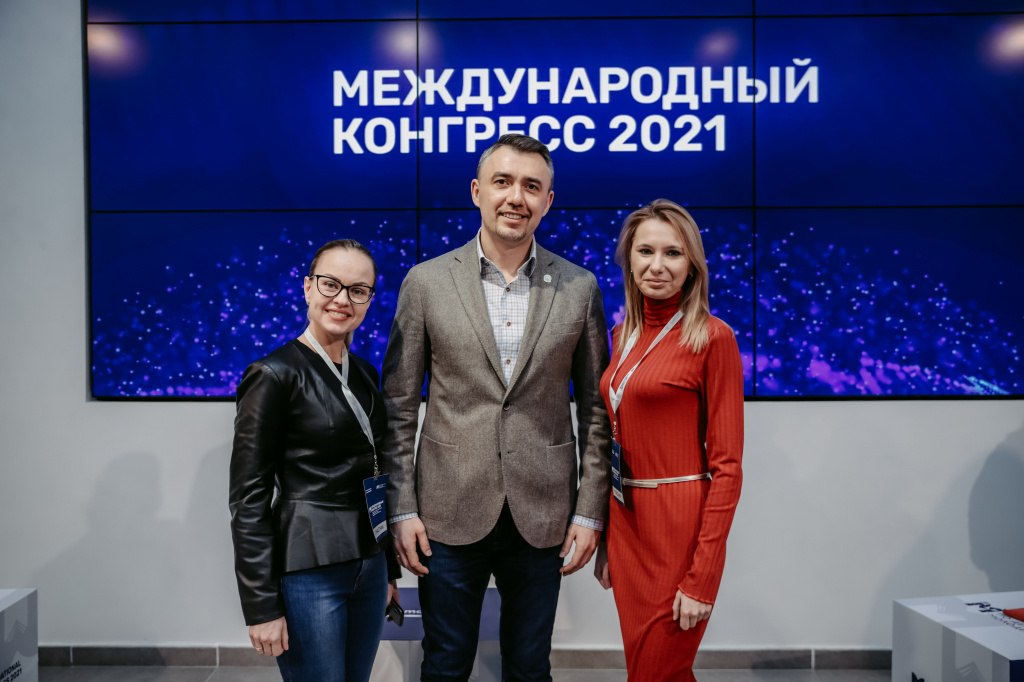 Innovations of the State Youth Policy, Dynamics of Social Well-being of Youth. Transformation of its role in modern society, The role of youth generations within the 'Future of Mankind' UN global strategy, The Youth about youth policy - for students. As part of the forum, a discussion platform called "Youth Value Orientations 2030: Trends of Change, Current Triggers and Demands" was organized.
The outcome of the congress will be a synthesis of best regional and international practices in the field of youth policy, development of new approaches in working with young people, taking into account current challenges of this time. In addition, Minister of Youth Affairs of Tatarstan Mr. Damir Fattakhov raised the issue of the lack of a federal standard of youth policy and proposed to fix a norm of provision of youth policy institutions in each municipality of the country.
The large-scale event was organized by the Ministry of Youth Affairs of the Republic of Tatarstan with the support of the Federal Agency for Youth Affairs (Rosmolodezh).