23.03.2021
VolSU became the academic leader of the Russian Register-technology Consortium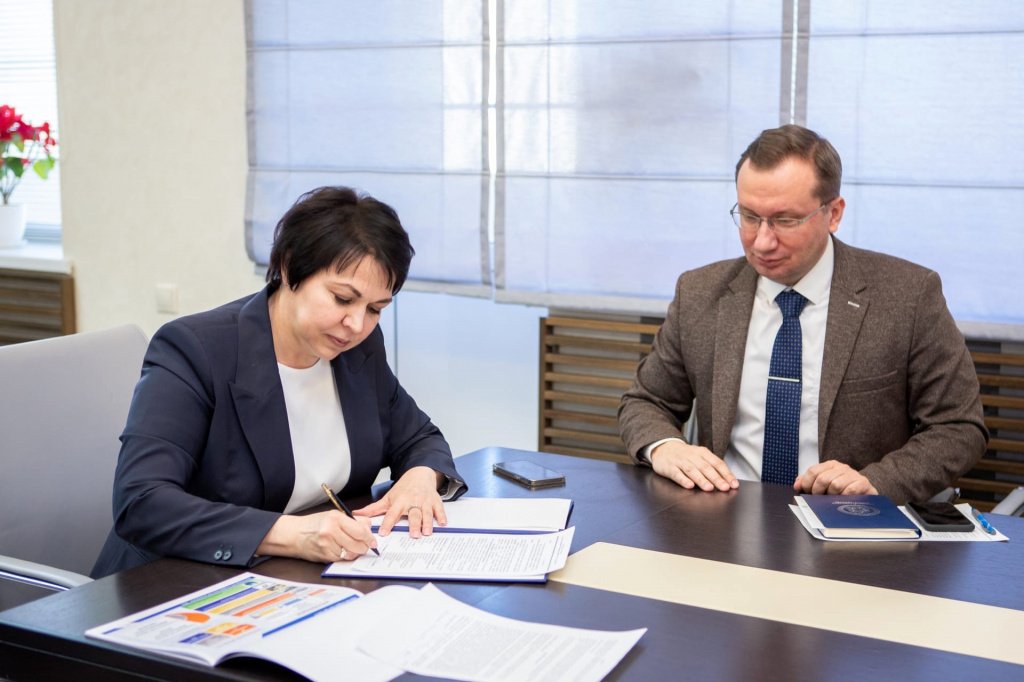 The agreement on the entry of VolSU as an academic leader in this association of science-intensive companies was signed by Prof. Dr. Alla Kalinina, Rector of Volgograd State University, and Mr. Arkady Vladimirtsev, Director General of the Russian Register Certification Association, Head of the RR-Technologies Consortium.
The fundamental goal of creating the Consortium is the development of science-intensive ITs that actively use artificial intelligence (AI). The consortium already unites more than a dozen IT companies specializing primarily in the active use of AI. Today the total number of software developers in the Consortium is more than 2 500. It also includes companies - manufacturers of domestic high-tech element base, which allows to offer complex hardware and software solutions.
Prof. Dr. Alla Kalinina notes that Volgograd State University is developing according to the University 4.0 conception, creating a new future. Among the areas of training, 63 areas are unique for the region, including four unique areas for the Southern Federal District, e.g., Information Security and Nanotechnology. The university is creating a regional center of competence in the field of IT, attracting colleagues, working with the real sector of the economy. "This is a purposeful policy of VolSU over the past few years, representatives of employers participate in the educational process, we receive requests for graduates. I am sure that working in the Consortium, we will be useful to each other", - says VolSU rector.
VolSU joined the Consortium as an academic leader. The university is the center of an international metacluster in the field of science, innovation, education. This is a concentration of the best scientists and professors on the basis of the most modern scientific, laboratory and industrial equipment. VolSU has prestigious positions in authoritative rankings such as THE, QS, UI GreenMetric and others.
Mr. Arkady Vladimirtsev emphasized that the agreement is only the first step which will help create a system that would allow students to have those competencies that would be useful for enterprises. Consolidation of these skills is possible only through practice.
The Russian Register Certification Association provides services on certification and expert assessment, and is justly considered the largest and internationally recognized Russian certification and expert organization.