05.03.2021
Universal drones for people search by VolSU student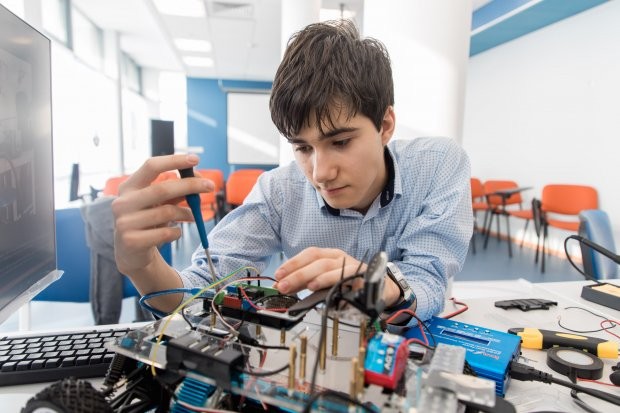 Within the framework of the "Big Challenges 2020" All-Russian Competition of Design and Research Works, Mr. Ilya Danilenko, a first-year student of Software Engineering, took part in the development of a swarm of autonomous drones as a mentor to one of the school children teams. Mr. Danilenko participated in the competition previously, and this year the organizers invited Ilya for a more responsible role.
The participants were engaged in the development of a swarm of drones for aerial photography that would be able to fly under the treetops avoiding obstacles.One of the features of these aerial vehicles is independent distributing of tasks. Drones can be used by search and rescue teams during the search for missing people.
Mr. Danilenko notices that an operator has a special software application to select a search area on the map and send drones there. They distribute territory among them independently. If one of them accidentally discharges or breaks down, the others will be notified about it and then rearrange their route so as to cover the territory assigned to the failed drone.
This development is more advanced than the ones used now by search and rescue teams. It helps to improve the search for people safely and efficiently as every minute counts in this important matter.