20.02.2021
The pandemic phenomenon was discussed at VolSU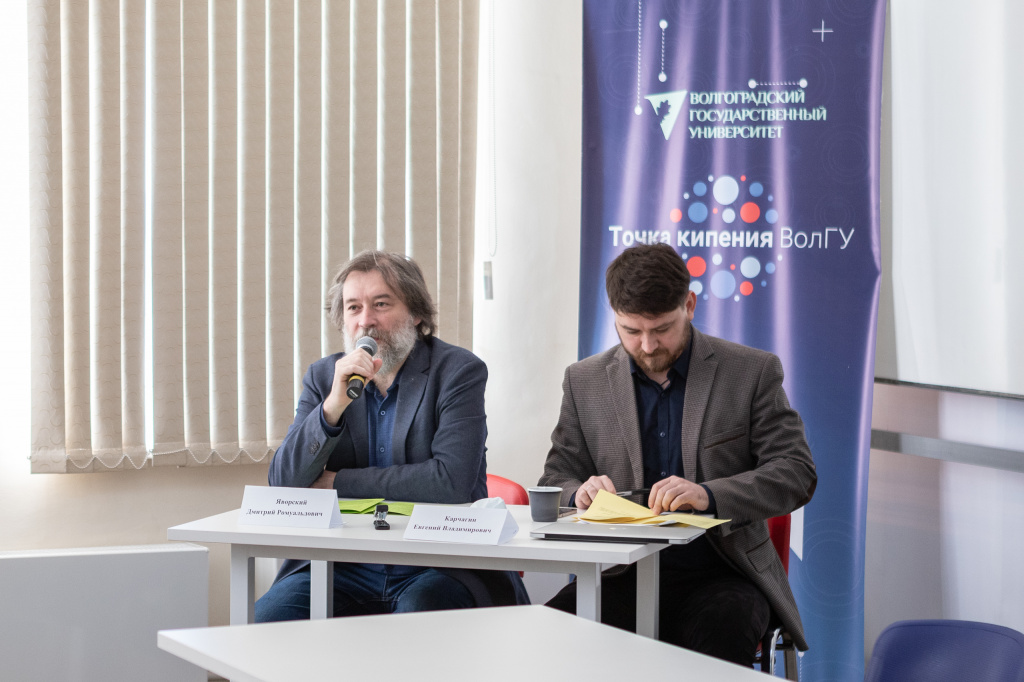 The Department of Philosophy of the Institute of Law of Volgograd State University together with the Institute of History, International Relations and Social Technologies held the All-Russian Scientific and Practical Conference on the topic "Isolation in an Open Society: Social Practices Understanding during the Pandemic". The participants included researchers, postgraduates and students from different Russian regions.
In the framework of the Social Risks of the Pandemic section, the speakers noted the current tendency of breaking up strong social ties due to the self-isolation; increase of social tension, which is expressed in the participation of people in protest actions as well as the rise of intergroup and interpersonal conflicts (given the domestic violence). Special attention was paid to the risks related with the education system deformation. The distance learning in universities caused a lot of disputes among participants. The majority considered that the quality of distance learning was significantly below than full-time one (it is confirmed by its relative cheapness). According to them, the ones who promote distance learning, don't take into account the opinion of the greater part of university professors, wrongly interpreting their position as a result of incompetence or inertia. At the same time, the participants of the discussion drew attention to the fact that risks open up new opportunities for society. Thus, the pandemic has demonstrated a strong human need for communication without any digital intermediaries.
During the Experience and Social Practices of Cultural Transgression section, the topic on the COVID-19 impact on macro-political and globalization processes was discussed. The panelists agreed that the trends of globalization were more prevalent than the ones of localization. The pandemic phenomenon was also considered under the ethical, existential and religious aspects. The parallels between self-isolation and anachoresis (in philosophy) were presented, the psychological problems due to isolation were outlined, and the moral issues of disciplinary practices were analyzed.
At the Self-preservation Behavior and Demographic Policy in the Context of a Pandemic section, the speakers discussed three aspects:
problems of daily life and various social practices, that have been transformed under the influence of the pandemic

significant changes in the education system, which have affected both universities as a whole and key actors – students and professors




transformation of the non-profit and commercial sectors, the behavior models of their key players – non-profit organizations and small and medium-sized businesses.
All discussions were held in the interesting and friendly atmosphere. The panelists demonstrated the in-depth elaboration of research topics.
All recordings of the sections you can find on the YouTube channel:
https://www.youtube.com/watch?v=tySdLPJIKYw
https://www.youtube.com/watch?v=oK053ERXzaQ
https://www.youtube.com/watch?v=8Blp9ytznoI