21.01.2021
Online lecture by professor from University of Tehran
On January, 20 Prof. Mehdi Sanai from University of Tehran, Ambassador Extraordinary and Plenipotentiary of the Islamic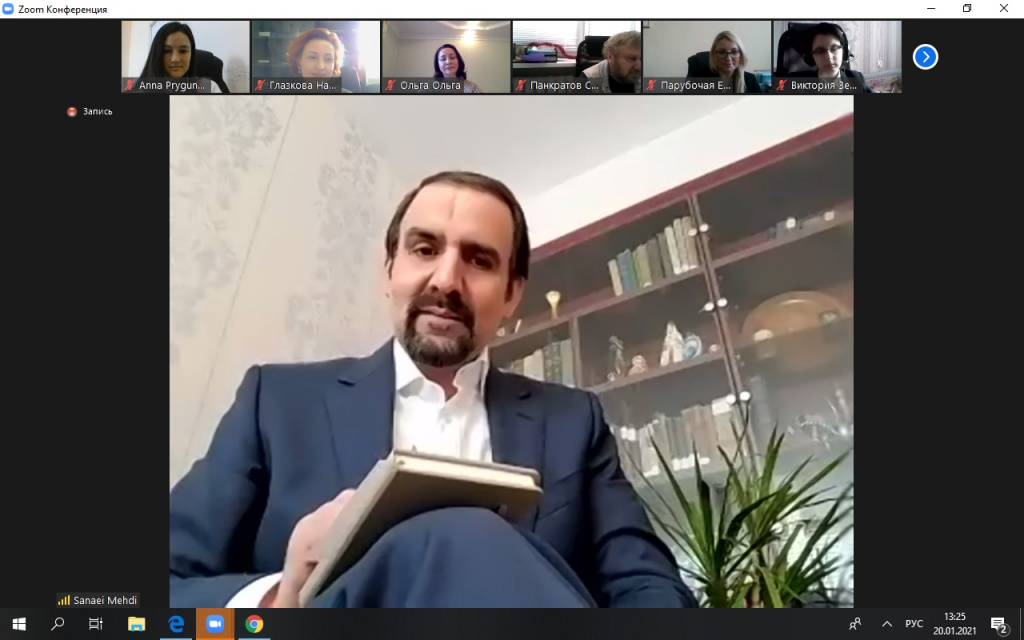 Republic of Iran to the Russian Federation in 2013-2019, gave an online lecture to VolSU students and professors. The lecture covered the topic on "Modern Russian-Iranian Relations".
VolSU rector Prof. Dr. Alla Kalinina welcomed all the participants of the meeting, highlighted high interest of the Volgograd Region in the development of Russian-Iranian relations and expressed hope for Prof. Mehdi Sanai's visit to Volgograd State University as was in 2016.
Cooperation between the Islamic Republic of Iran and the Russian Federation is developing in different aspects. As for Volgograd region, it actively develops contacts with the Iranian province of Mazandaran, current trading partner of the region. Both, Volgograd and province of Mazandaran, have signed Memorandum on the implementation of international foreign trade and economic relations, innovation and technological and socio-cultural activities. Additional opportunities for the development of cooperation and expansion of business contacts are provided by the Mazandaran Province Trading House opened in September 2019 in Volgograd.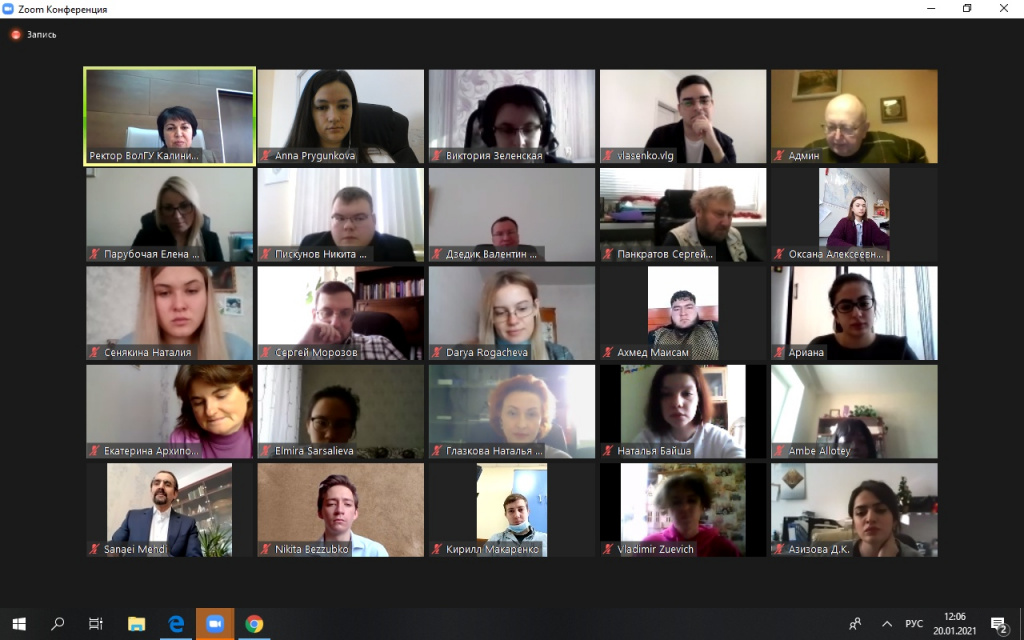 At the beginning of the lecture, Prof. Mehdi Sanai reminded the 500th anniversary of Russian-Iranian relations and noted their importance for both countries not only in the economic, but also in cultural areas.
Prof. Mehdi Sanai paid special attention to the great potential and prospects for cooperation between the Islamic Republic of Iran and the Russian Federation in the implementation of common projects as well as for interaction on the regional level, especially with southern Russian regions. He proposed to make possible the cooperation between VolSU Center for Public Diplomacy and the IRAS Research Center for the Study of Russia, Central Asia and the Caucasus.