29.10.2020
"Volgograd Dialogue" International Forum at VolSU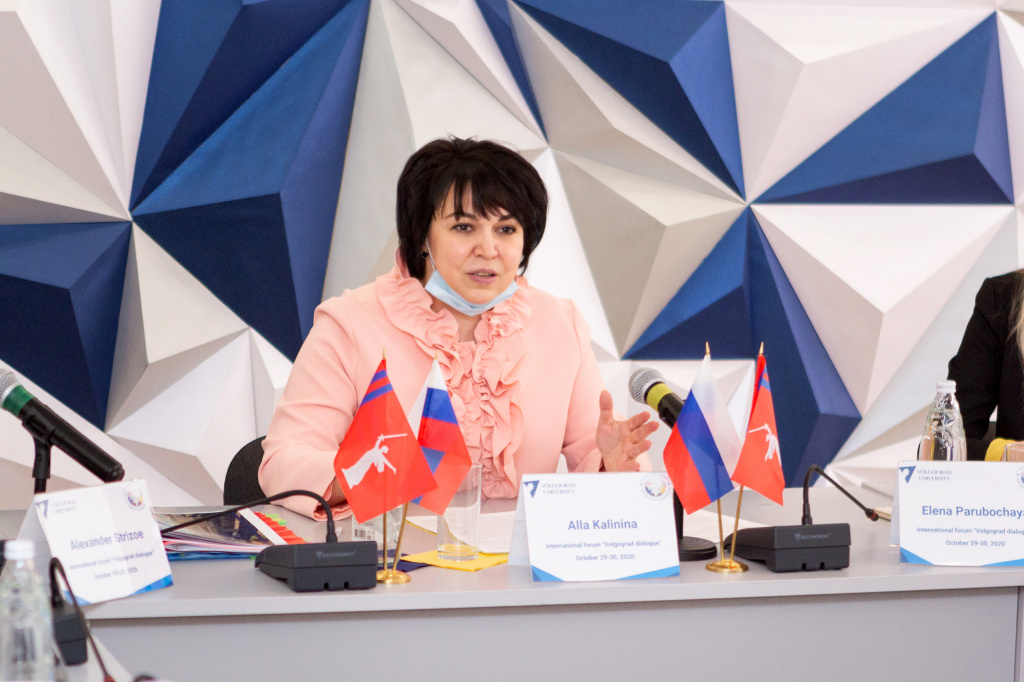 Volgograd State University started a new project – the "Volgograd Dialogue" Discussion Platform. It was created to discuss issues on global politics and security, based on the authority of Volgograd as a peace messenger city, the center for public diplomacy and the founder of the twin cities movement. The Forum was held online and attended by representatives from Greece, Austria, USA and other foreign countries.
During the opening speech Prof. Dr. Alla Kalinina noted that one of the priorities of Volgograd State University is the development and strengthening of partnerships at the international level. Our University has more than 60 foreign cooperation agreements. The education internationalization includes creating a global academic space and enhancing of international competitiveness of universities. These goals can be achieved only through successful cooperation with foreign colleagues.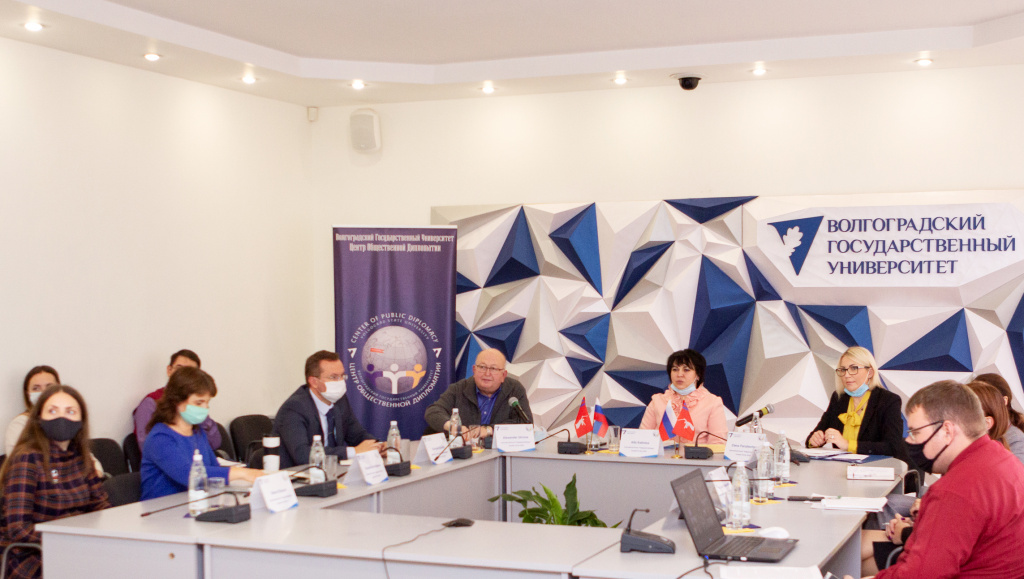 During the Forum there were several round tables on the following topics: "Cleveland and Volgograd: 30 Years of Twin-Cities Relations", "Youth Diplomacy as a Tool For Shaping The Country's Image", "The Universities Contribution to the Implementation of the UN Sustainable Development Goals", "Eastern Vector: issues and new opportunities".
It should be noted that in 2019, the VolSU signed an agreement on the creation of The Center for European Union Studies. The Center will become a platform for student, research and cultural exchange between the European Union and the Volgograd region. As for 2020, it is the anniversary year for the X Volgograd International Model of the United Nations, held at VolSU. The event is aimed to develop innovative solutions to solve global problems of humanity. Traditionally, students from both Russian and foreign universities take part in the discussions.