21.10.2020
Scopus: 70 articles of VolSU researchers
70 scientific articles of participants of the Interdisciplinary International Scientific Conference "Competitive Russia: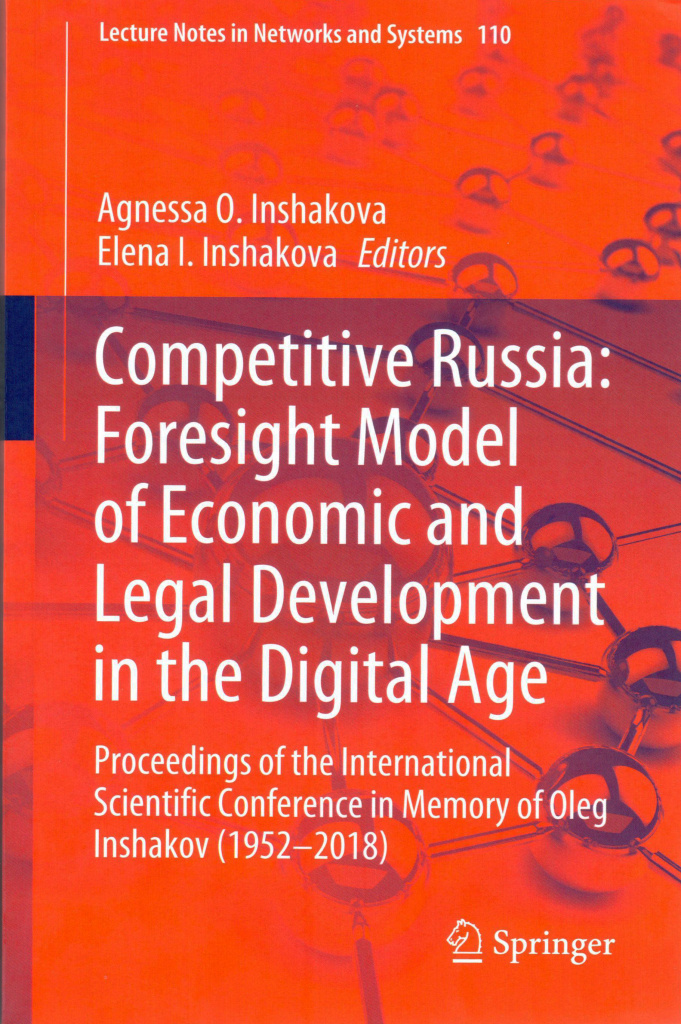 Foresight Model of Economic and Legal Development in the Digital Age" got into the Scopus international scientometric database. The Conference was held in memory of Oleg Inshakov, the Honored Scientist of the Russian Federation. He was the rector of Volgograd State University (1995-2014) and its President (2014-2016). Mr. Inshakov is known as an outstanding Russian economist, author of the Evolutional-Genetic Theory of Production Factors and the "Development Core" model of Economic Systems, the Theory of Economic Genetics and Nanoeconomics as well.
The VolSU Conference in September 2019 became a unique interdisciplinary platform. During the Conference the great number of researches of many famous economists, lawyers, historians, political scientists, sociologists and philosophers was discussed. Their researches were devoted to the system support of the Russian Federation competitiveness in the framework of the new technological order and the digital transformation.
The best research papers were published as scientific articles in the "Competitive Russia: Foresight Model of Economic and Legal Development in the Digital Age: Proceedings of the International Scientific Conference in Memory of Oleg Inshakov (1952-2018)" book (Editors A. Inshakova, E. Inshakova). The book was published in the Springer German publishing house in June 2020. The articles entered in Scopus in September. As for Web of Science, they will be also indexed soon.
The articles of 53 Doctors and 60 Candidates of Sciences provide the highly scientific level of the book. Among the scientists there are representatives of many major research and educational institutions, with which VolSU scientists have been successfully cooperate for a number of years.
The link for the book https://link.springer.com/book/10.1007/978-3-030-45913-0