06.10.2022
Philology students learned about languages and cultures of Slavic peoples
"Rusichi" student club of the Department of Russian Philology and Journalism of VolSU held "Day of Slavic languages and cultures" as part of the Week of Foreign Languages and Cultures, traditional for the Institute of Philology and Intercultural Communication.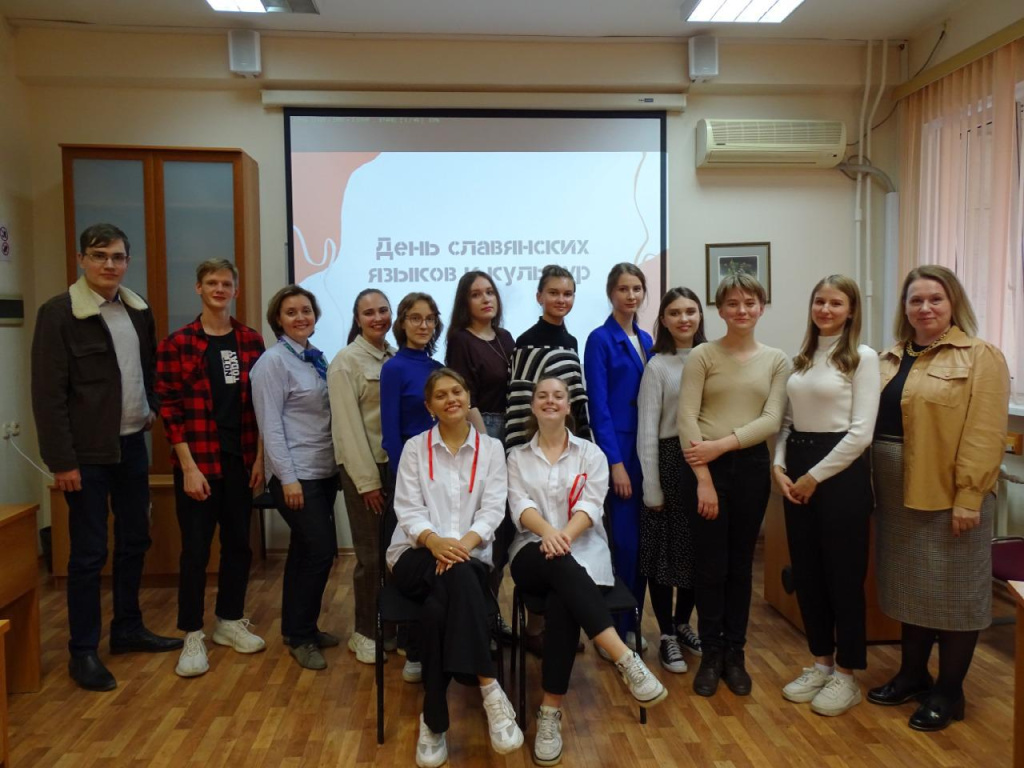 The festival of Slavic culture became a parade of student creativity: amazingly beautiful folk and modern tunes, as well as folk and author's poetry, carried all participants and the audience to other countries. Students performed songs in Polish, Czech and Ukrainian and read poems in Belarusian, Slovak and Russian, including their own works.

In addition to songs and poetry, the event featured photos showing the beauty of Russian cities and different Slavic countries. The photographers helped everyone to take a fresh look at the sights of Volgograd, Nizhny Novgorod, vast steppes at different districts of Volgograd region, as well as to learn about memorable places of cities and towns in Belarus and the Czech Republic.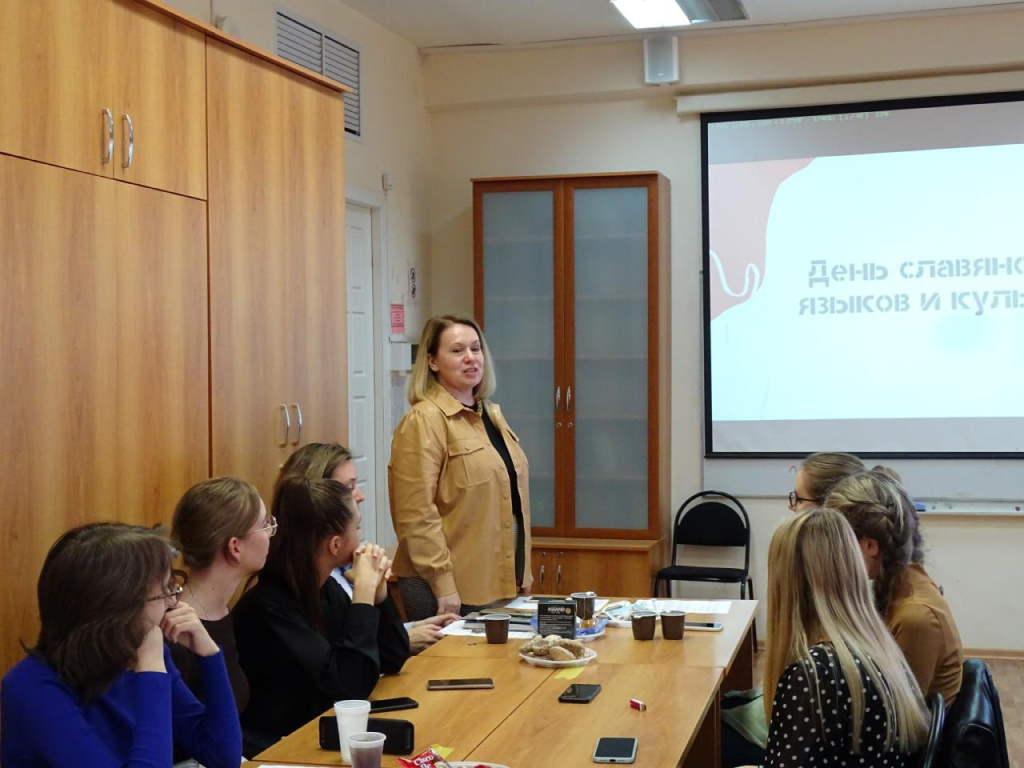 Everyone was very moved by the story of a student from China, who told about his trips to Moscow and St. Petersburg and shared his impressions of the Russian language and Russian culture.

Slavic countries are united not only by languages, but also by traditions and folklore. Therefore, students also gave short scientific reports about legends and music of the Slavs.
Such holidays immerse us in the past, a major part of which Slavic peoples share, and make the present more interesting - the present in which Russian students eagerly study languages and cultures of Slavic countries and share their findings with everyone who wants to learn more.