15.02.2021
VolSU hosted Attaché of the Embassy of the Republic of Korea
On February 11, 2021, Volgograd State University was visited by a delegation of the Embassy of the Republic of Korea to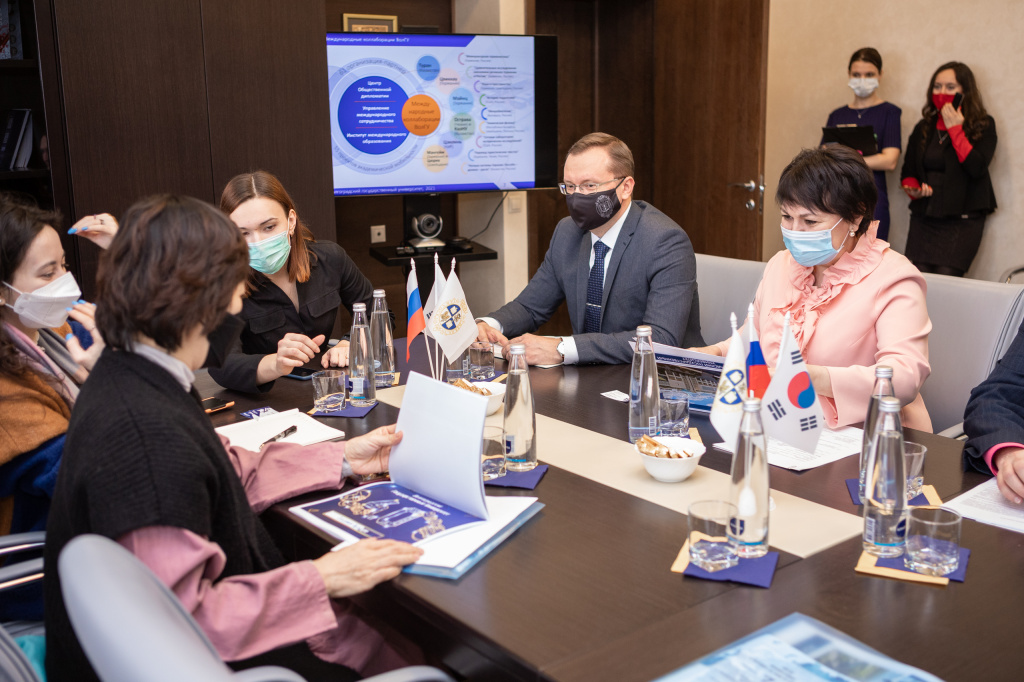 the Russian Federation. The delegation was represented by the Education Attaché of the Embassy of the Republic of Korea, Ms. Yun Young Ah and her assistant, representative of the Korean Cultural Center in Rostov-on-Don city, Mr. Alexander Em.
VolSU rector Prof. Dr. Alla Kalinina warmly welcomed the honoured guests; told about the University's activities, high positions in national and international rankings as well as the involvement of VolSU students in the applied research activities of the University.
During the meeting, the main topics for discussion were prospective areas of cooperation between VolSU and educational institutions of the Republic of Korea as well as establishment of the regional research and educational Center for Korean Studies at VolSU in March. According to VolSU rector, the Eastern Vector concept implemented at the University is successfully combined with the students' interest in Asian culture. VolSU has already developed Korean language courses that are unique for Volgograd region and are in high demand among Russian students.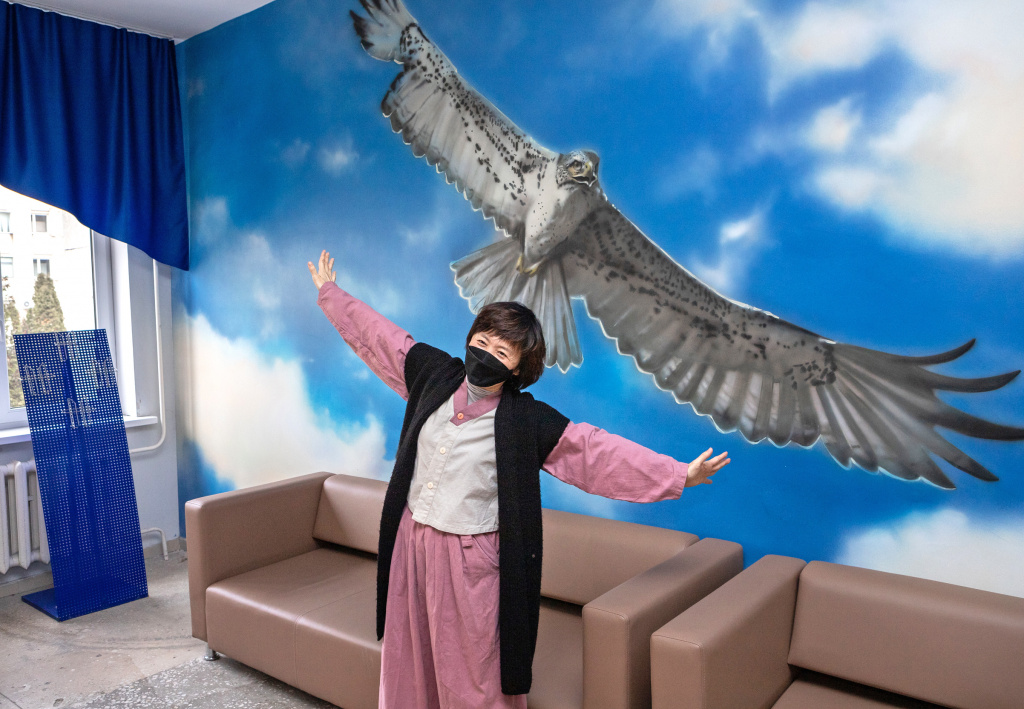 Ms. Yun was impressed with large-scale infrastructure, research and educational potential as well as that Korean is tought at VolSU. During her visit to the museum of VolSU History, Ms. Attaché gave a symbolic souvenir – traditional small Korean socks that will give the students the feeling of their homeland and inspire to strive for the best.
The honoured guests were highly impressed by the "Welcome to Volgograd" interactive booklet in 9 languages with AR technology, created by the VolSU professors and students – specialists in the field of IT, history and linguistics.
"Volgograd is a crossroads of civilizations. We are working on creating a platform for multicultural dialogue on the basis of the University, because it is no coincidence that the Great Silk Road once passed through the Volgograd steppes", – Prof. Dr. Alla Kalinina emphasized at the end of the meeting and invited the guests to take part in the "Volgograd Dialogue" annual International Forum.